Specialty Gaming & Supplies in Merritt, BC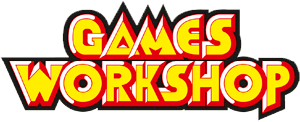 For the serious gamer, whether you enjoy a collectible card game tournament, role playing adventures, table top armies locked in battle or classic boardgames. We have a selection of Gaming Titles, Accessories, Models, Paints and Supplies! View our unique collection of Genuine TV & Film Artifacts, plus Famous Autographs & Collectibles from the lower mainland FANeXpo and Hollywood North. A Great Place for locally made, crafts, jewelry of sci-fi / fantasy and fiction. Most items for sale or trade and we are the only Sanctioned, Wizards of the Coast gathering place for Magic the Gathering and Dungeons & Dragons (RPG). We are the exclusive Authorized, Games-Workshop and WE Board Games Distributor. Come see us for PC Gaming and many other nerdy things. Relax in our air conditioned games room with a Certified Dual-Band WiFi Zone on Friday Nights, Saturday is WarHammer 40K and any special events are held on Sundays. Explore technology at our Country Bug Computer Centre, with a certified 34 year veteran technician & gamer on hand. Check out a cost effective 3D printing service with many creations ready for sale or design! Prototype a product, top a birthday cake or replace a broken part.
Call or text to (250) 315-8247 for more information.

Click Here to contact us online. Fax
(250) 984-7447
The ultimate Warhammer 40,000 boxed set
Across the war-torn battlefields of the 41st Millennium, Mankind battles for survival against myriad horrifying foes. Beset on all sides by hostile aliens and threatened from within by traitors, Humanity's only chance for survival rests with the continuation of the cruel and bloody regime known as the Imperium. Yet few among Mankind's untold population realise the full truth of their situation. If there is any future at all, it is a grim one…
Available NOW in-store! BloodBowl is back! Includes 24 push fit minis, 12 blue plastic Humans, 12 green plastic Orcs, 56 page rule book, double sided game board, reference cards, range finders, dice and special play cards. More teams will be availble soon.
VISIT our Shop at,

1999 Garcia St.
PO Box 84
Merritt, BC
V1K 1B8


Hours of Operation

12:00

PM

to 6:00

PM

, Monday to Saturday

7:00

PM

to 10:00

PM

, Friday

12:00

PM

to 6:00

PM

, Saturday

Closed Sundays & Holidays
CLicK Here for our Gaming Events Schedule.


Many residents tell legends of a bookstore, Country Bug Books & Gifts, where that favorite comic or graphic novel could be found. Books of all kinds everywhere! A unique library of new, used, collectible, fiction and non-fiction writings that held a special place in the community. Times have changed however; and many obsticles have made keeping such literary repositories up to date and current, almost impossible in a small city like Merritt. We do have access to almost anything gaming or literary at resonable rates. There are paints, brushes, dice, booster packs, sleeves, deck boxes, play mats and all sorts of kits for gaming. Give us a call for directions and check out our facility.